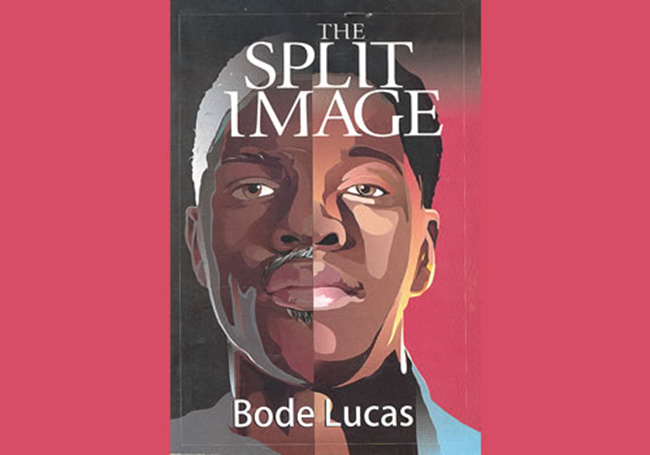 THE novel, The Split Image, by Professor Olabode Lucas,  centres on Sunday Dojo Ajiteni, and his journey through life, especially from infancy to an advanced age.

The book opens with a vivid description of the setting; there is Oke-Odo, where Dojo is born, and where he completes his elementary education. There is also Doma, where the main character begins and retires as a Printing Officer in the Government Press. In his description of this town, the author says, "No matter from which direction the town was approached, one had to climb a steep hill to get to the town of Doma. In fact, the indigenes referred to their town as the town of seven hills. There is also Laguna, the capital city of the Republic of Songa.

The first couple of chapters dwell on Dojo's early life --- his parents, his sickness at infancy, how his father agrees that he, alongside his siblings, can be attending school, and his activities on the track.

After Dojo's school years, he is employed as a Printing Assistant at the Government Press at the provincial capital, Doma.

Like every young man, after a while, Dojo gets married to Jade, and is blessed with children. However, in the course of his work, he travels to London for an 18-month training; it is here that he meets Angela, a very beautiful woman at a Songa party in Brixton.

Dojo and Angela develop a liking for each other, but at that time, Angela is deeply involved with Daniel, who she is about to marry, while Dojo is already married, but keeps it away from Angela.

After the course in London, Dojo returns to Doma to continue his life, but the story starts getting gripping when Angela returns from London to see Dojo with a 10-year-old boy, Joe, the result of their sexual relationship many years back.

Dojo cannot deny the boy, Joe, is his, because he (Joe) is his (Dojo) spilt image. He, therefore, becomes responsible for his upkeep and education. However, Dojo cannot bring himself to telling his wife he has a child out of wedlock.

But, as time goes on, Jade, Dojo's wife, discovers the secret about her husband's love child, and this makes her leave her matrimonial home. Her father, Chief Idaole also supports his daughter for leaving her matrimonial home, despite the fact that he is a polygamist, before finally accepting to join the Catholic church.

After about six months of separation, the issue between Dojo and his wife is settled, with the support of the Catholic priest.

As time goes on, Joe, Dojo's son returns to London for his Ph.D, where he meets a lady he later marries. However, just before the marriage, it is discovered that the lady, Clara Esubiyi, is the daughter of Dojo's elder brother, Ojokoto.

In the Oke-Odo culture, it is an abomination for related people to marry, but no matter the explanation Dojo gives, Joe is not swayed. He marries Clara, and cuts all communication with his family.

Joe later moves to New York, where he becomes the Personal Assistant to the United Nations Secretary General.

However, in Songa, the army topples the civilian regime, accusing it of corruption. In naming a new cabinet, the new Head of State, General Inua Baranda, names Dr Joe Ajiteni as the foreign minister, and this makes Dojo very popular in Oke-Odo and Doma.

Joe and Dojo finally reconcile, and the father attends his son's swearing-in in Laguna, the capital of Songa.

After a while, some ministers are arrested, alongside Dojo, when the military regime claims they are trying to topple the government. Joe is among those accused, but he is lucky not to be in the country when others are arrested. That is why his father, Dojo, is arrested. In the end, Dojo is freed because of the criticisms that trail the arrests. ..